MG Gold Jewelry offers wide variety of Jewelry Collections for men and women. We offer 14k and 18k authentic gold jewelry. Our stone setting for regular price are made of high graded Signity Stone. You may also upgrade the stone to moissanite or genuine diamond. GIA certified diamonds are also available upon request.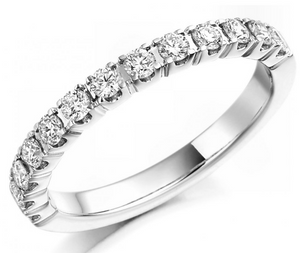 MG Jewelry Collection List
---
Engagement and Wedding Rings
---
Featured collection (Famous Designer)
---
Certified Filipino Handmade Jewelry
Our jewelry collections are crafted and made by fellow Filipinos who are very passionate about their work. Our team of goldsmiths are veteran jewelry makers who have more than a decade experience in crafting and designing jewelry.
Our collection were made using melted gold and was shaped manually with crafting tools and fire.
Crafting the best jewelry takes a lot of patience, passion and skill.
MG Gold Engagement Ring Collection
MG Jewelry and Accessories proudly offers you a stress-free services with picking or choosing the kind of ring design you want for your partner. We know how much you want to surprise and make your loved ones happy by giving them a one of a kind gift. Together, we can make it extra special by letting us craft the personal design you want that will surely suit your partner's taste.